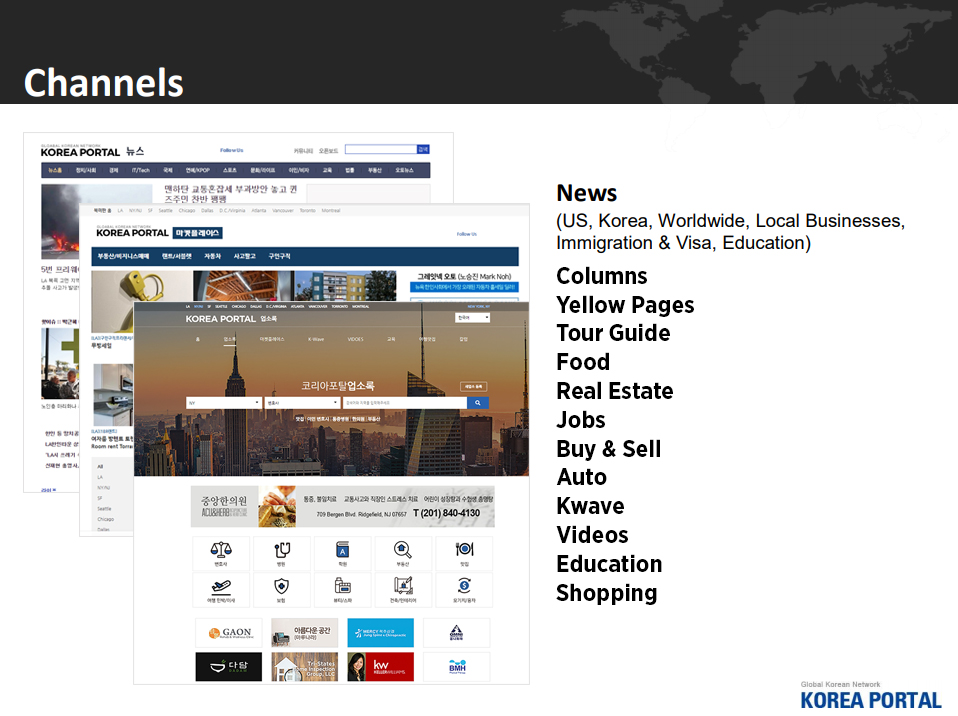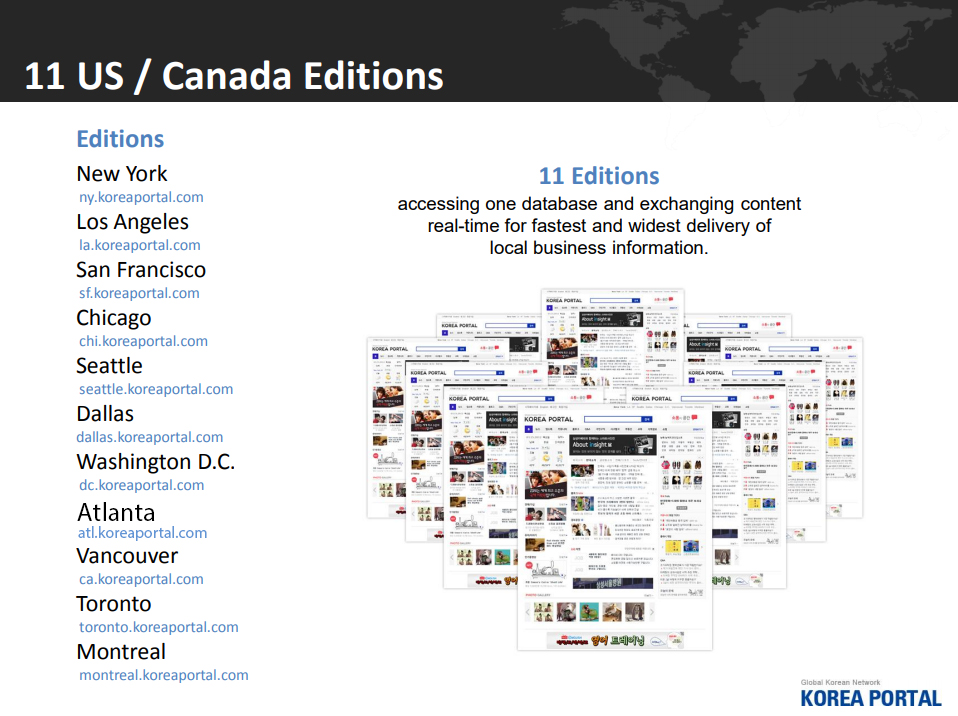 Korea Portal has been striving to make the best yellow page.
It is the desire of Korea Portal to provide immigrant living foundation by providing accurate and reliable Korean information and services in the internet world that is flooded with various information.
We hope that you will get great marketing results through the most recognizable and reliable Korea portal when you find Korean businesses in the Americas and Canada.
Now, when you are looking for a Korean-American business,